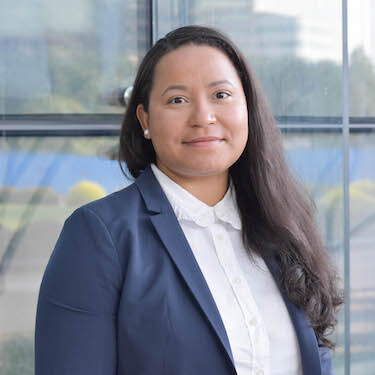 Natasha Corbitt, M.D., Ph.D., a researcher in the Zhu lab at CRI and a pediatric surgeon in the department of surgery at UT Southwestern, has been named a Dedman Family Scholar in Clinical Care at UT Southwestern.
This prestigious award is given to exceptional junior faculty members who provide care for patients but also conduct research. It includes four years of funding for research projects. The award is made possible by a foundation started by the late Robert Dedman, Sr., a Dallas native who began a business that owns/operates golf courses, clubs, and resorts worldwide.
"I feel extremely excited and honored to be able to investigate the pathophysiology of biliary atresia, the leading cause of liver transplant in children worldwide, with my investigative efforts supported by the Dedman Family Scholar Award," said Dr. Corbitt. "This incredible and generous support will fuel my dream of improving the care of children with biliary atresia."
Dr. Corbitt joined CRI and the surgery department in 2020. She earned a medical degree and also a Ph.D. in cellular and molecular pathology at the University of Pittsburgh. Afterwards, she completed a surgical residency at Vanderbilt University and a pediatric surgery fellowship at the University of Michigan.