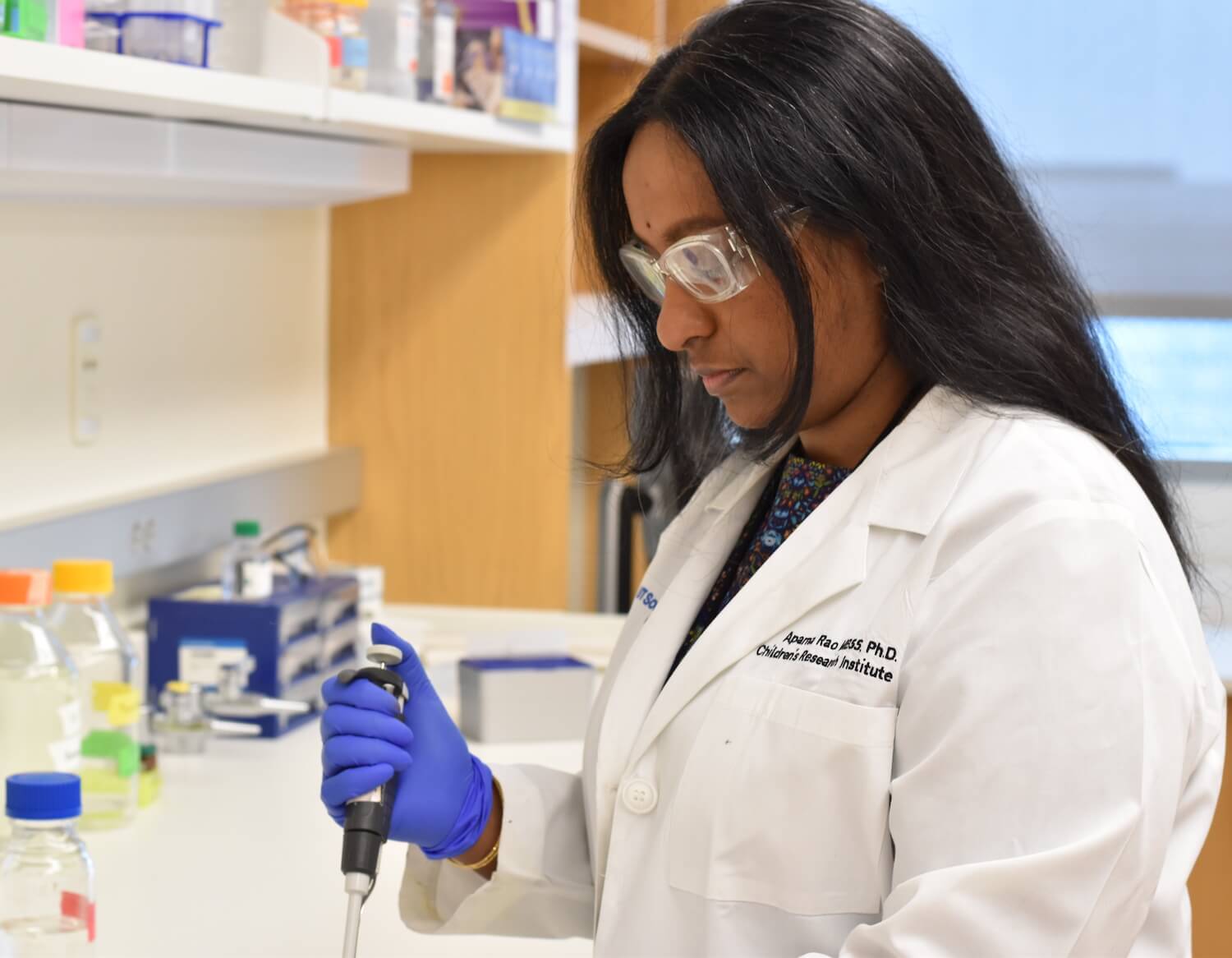 Dr. Aparna Rao, a postdoctoral fellow in the lab of Dr. Ralph DeBerardinis, received an Early Career Research Fellowship (ECRF) from the Victorian Cancer Agency to study melanoma — the most deadly type of skin cancer.
The fellowship supports early-career cancer researchers who demonstrate clear evidence of translational research capacity. The ECRF will provide Dr. Rao with $387,000 of support over a three-year period.
"I'm honored to receive a Victorian Cancer Agency Early Career Research Fellowship. Their support will enable me to investigate metabolism in patients with melanoma, with the ultimate aim of developing new biomarkers and therapies for patients with this disease. I'm particularly grateful to have also been awarded the Victoria-USA Cancer Fellowship Exchange, which will support a further 12 months of postdoctoral research in the DeBerardinis lab before I return to continue my collaborative work at the Peter MacCallum Cancer Centre in Melbourne," said Dr. Rao.
Currently, researchers have a limited understanding of why certain patients do not respond to therapies or relapse after surgery. Using novel techniques the DeBerardinis lab developed to directly study metabolism in mice and patients with melanoma, Dr. Rao hopes to identify the fuels tumors use to grow and spread. Her project will allow researchers to comprehensively characterize how melanoma metabolism responds to targeted therapy in living tumors for the first time.
"Dr. Rao brings the perspective of a practicing oncologist with a strong grasp on the most pressing challenges in melanoma treatment. Her work will answer a long-standing question in cancer metabolism, and her findings have the potential to improve patient diagnosis, predict outcomes, and lead to new therapies for patients with melanoma," said Dr. Ralph DeBerardinis, a professor at CRI and a HHMI Investigator.