Walter Chen, M.D., Ph.D., a postdoctoral fellow in the DeBerardinis lab in Children's Medical Center Research Institute at UT Southwestern (CRI), has been selected to receive the American Society for Clinical Investigation's (ASCI) Emerging Generation Award. This honor is given to early career physician-scientists who are meaningfully engaged in immersive research. Dr. Chen is being recognized for his pioneering achievements and work in organellar biology.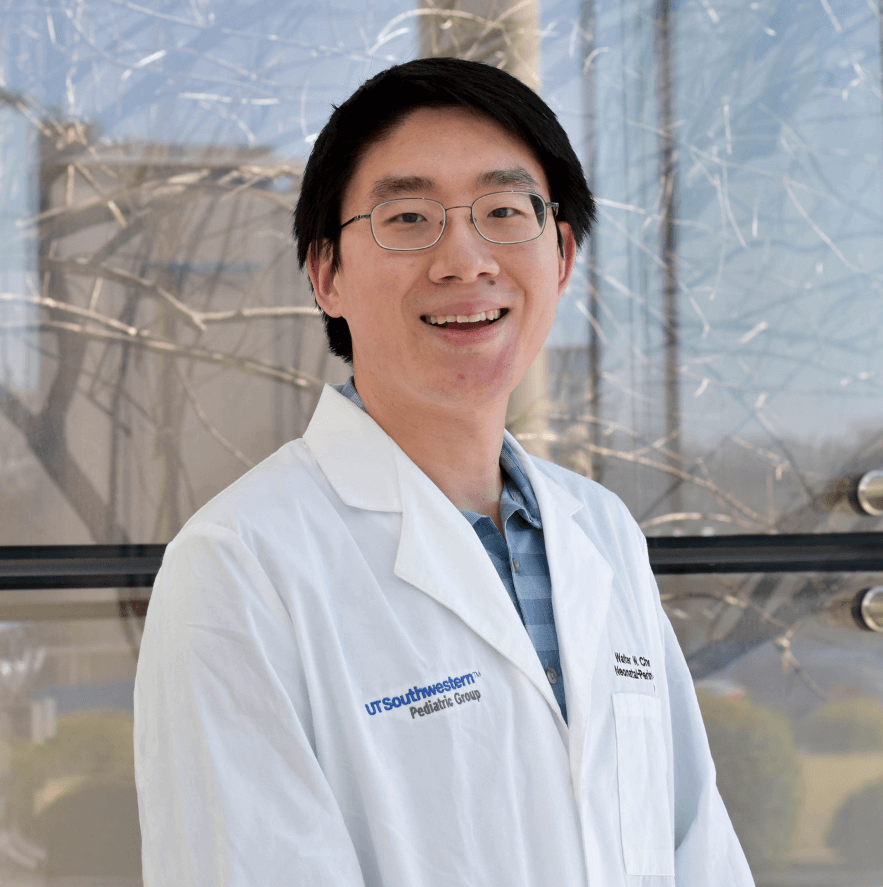 "I am incredibly excited and honored to have won the Emerging Generation Award. The ASCI is one of the oldest and most respected medical honor societies and is comprised of leading physician-scientists that I have looked up to throughout my career. I appreciate the opportunity to interact with and learn from these brilliant minds through the mechanisms of this award," said Dr. Chen. "I am also very grateful to my PI, Ralph DeBerardinis, for nominating me and for all his invaluable support. I am truly excited to continue my scientific journey here at CRI."
Dr. Chen is currently studying uncharacterized human proteins in metabolic organelles and working to understand how these organelles contribute to fetal development and neonatal health. Organelles are specialized entities that function like little organs within cells and carry out distinct functions essential for life. A number of diseases are driven by organellar dysfunction, ranging from inherited metabolic disorders in children to Parkinson's Disease in adults. Organelles rely on proteins to function, and characterizing them is a critical step to uncover how organelles contribute to human health and disease.
"Walter is an exceptionally creative young physician-scientist who is determined to discover new principles in metabolic regulation. His focus on uncharacterized proteins localized to organelles like the mitochondria has the potential to change how we diagnose and treat metabolic diseases in newborns," said Ralph DeBerardinis, M.D., Ph.D., a Professor at CRI and Howard Hughes Medical Institute Investigator.
Dr. Chen has already identified several important proteins and is investigating their functions utilizing cultured cells, mice, and human patients. His pioneering of new techniques to examine the metabolic contents of organelles led to this award. His work will provide important insights for both neonatal-perinatal medicine and general biomedical research.
At UT Southwestern, Dr. DeBerardinis is the Chief of the Division of Pediatric Genetics and Metabolism, holds the Joel B. Steinberg, M.D. Chair in Pediatrics and is a Sowell Family Scholar in Medical Research. At CRI, he is the Robert L. Moody, Sr., Faculty Scholar.